SELECTING THE RIGHT AGENT FOR YOU
While real estate agents seem to perform many of the same functions, every agent brings their own individual experiences, work habits, temperament and style to the table. However, the most important consideration when selecting an agent to sell your home is whether the agent to sell your home is whether the agent specializes in your local area.
Despite the plethora of information that exists about the housing market online, there is no substitute for the local knowledge of a dedicated real estate professional. An agent who specializes in a locality will know more about the homes in the area, interact with buyers in the neighborhood and exchange information with other local real estate professionals. This collective local knowledge is essential when selling a home for top dollar.
Perhaps the second most important consideration is finding an agent whose style and personality are a good fit with yours. While your home is on the market, you will be spending a lot of time interacting with your agent in person, over the phone and via electronic communications. A good personality fit will make the process more enjoyable for you during what can be a stressful time.
Finally, you should also be sure that the agent is with a reputable firm that is in your local market for the long haul. The agent you hire should have a comprehensive marketing program for your home, and should provide specific pricing recommendations that are aligned with your goals.
As a full-service agent who specializes in your area, I am confident that I satisfy the objective considerations in selecting an agent. The only way to see if there is a good personality fit is to meet one another. I invite you to contact me so you can decide whether I'm the right agent for you.
Michele Steeber-Steeber Real Estate Group 951-642-0227 CalBRE#01031312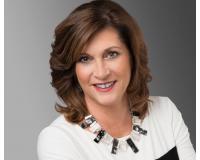 Michele has been a licensed Real Estate Agent since 1989. Michele is a seasoned Realtor who has sold over $100 million dollars worth of real estate. She has helped buyers, sellers, investors and shor....